Dream Fund Holdings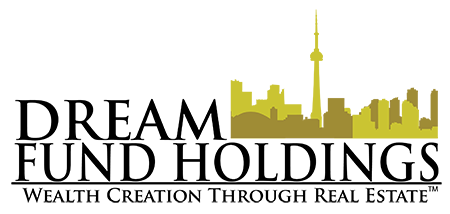 Welcome to....
The Dream Fund Holdings (DFH) is an issuer of Canadian real-estate investment opportunities, with a specialization in the condominium market. DFH investments are secured against Purchase & Sale Agreement Contracts (with "assignment of contract" options) of specific units of Greater Toronto Area condominium properties. Condo units are secured (purchased) at wholesale prices and assigned (sold) at retail prices during the term.
Methodology: Generational Wealth
Generational wealth is an aspect of financial planning that is geared toward passing down significant financial resources to future generations. Attaining the goal easily by supporting multiple generations and shaping the quality of their education, and influencing the caliber of their economic and social opportunities. This is only achieved through careful and intelligent Financial Planning (Seed planting).